The Big Smoke
Londoners have recently voted air quality as the most pressing sustainability issue facing the city. How do the Mayoral candidates plan to respond?
Following a month in clear-skied Spain, London in comparison is once more blanketed in a smog cloud. Albeit bad weather is the least of a Londoner's worries.
Londoners have voted air quality as the most pressing sustainability issue facing the city according to a recent poll by WSP Parson Brinckerhoff. With an upcoming vote on the next Mayor of London on May 5th, how do London mayoral candidates for the Labour and Conservative party plan to tackle this issue that's a growing concern for their electoral? Here are the most interesting ideas taken from their manifestos.
Labour's Sadiq Khan named the housing crisis as his top priority but claims he'll be the 'greenest Mayor ever' and promises to plant 2 million trees. Realising cleaner air and energy is a must he would look into locating land for renewable energy for a greener TFL, also backing research into the possibility of generating electricity from wasted heat on the Tube.
Potential London Mayor from the Conservative party, Zac Goldsmith is looking to improve cycling infrastructure. Hoping to double the number of cyclists on London's roads in the next ten years. On top of cleaning up public transport, Zac mentions the possibility of an electric car equivalent of Boris Bikes. London boasts a healthy number of parks and green spaces and Zac wants to ensure the green belt is protected from development.
Road traffic snail paces along Oxford Street and Regent Street, it's faster to walk the mile stretch than hop on a bus. Both Mayoral candidates would like to pedestrianise the road. They would also both support a second runway at Gatwick over a third at Heathrow, lessening aircraft traffic inside the London orbital.
Air pollution in London hit the legal limit for the year, in the space of a week. Putney High Street and Knightsbridge prematurely in breach of the EU limit of nitrogen dioxide. Passing through the city, and it's easy to recognise that the endless streams of traffic are accountable. Whilst factories emit unmistakable vapours of god-knows-what, yet not all hazardous fumes are visible.

PM2.5 particles have been rising in 30 out of the 33 boroughs, with particles entering the lungs small enough to enter the bloodstream. PM2.5 pollution is largely blamed on diesel engines, and a big chunk is blown in from sources outside London.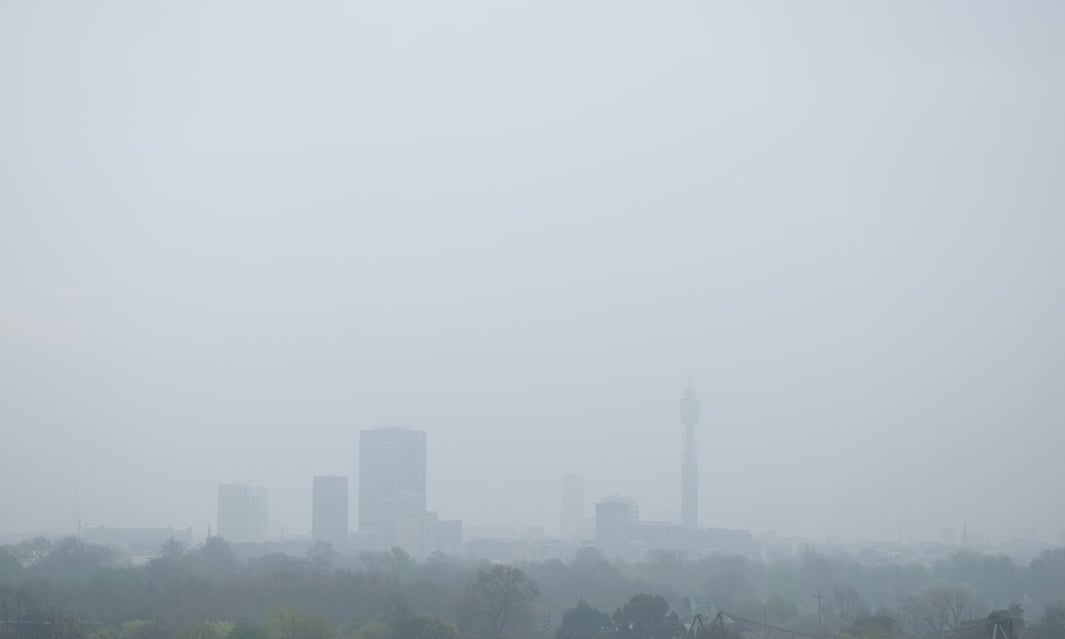 Drivers are encouraged to turn off their engines while stationary as engine idling is an unnecessary addition. Here's a myth bust: 10 seconds of idling uses more fuel than restarting an engine.
There are already several schemes in place to better London's air and lessen its carbon footprint. Transport for London (TFL) under Boris Johnson implemented the Low Emission Zone, which drivers of older industrial vehicles pay to drive through. On top of the Congestion Charge introduced by Ken Livingstone, for road users travelling into Central London during the week. TFL are working to clean up buses and taxis, collaborating on projects with manufacturers for cleaner and hybrid engines.
Boris Johnson has planned an Ultra Low Emission Zone in central London, with both Conservative and Labour backing to roll it out in 2020. It would impose a £100 a day fare to the most polluting vehicles driving in central London. This would hopefully be more effective than the LEZ in stopping offending vehicles roaming the streets.
Back in December 1952, London was covered in The Great Smog for five days. A result of cold air meeting heat from coal fires, it wreaked havoc on the city and is thought to of led to at least 4,000 premature deaths. Nowadays with over a threefold increase in population and car users, nearly 9,500 people die every year in the capital due to the effects of NO2 and PM2.5.
London Air Quality Network run by King's College London monitors levels of pollutants. The map below is taken from their site and displays peak recordings for a winter smog period, between January 19-21. Gathered data is for all pollutants but when looking at individual ones, microscopic particulates PM10 and PM2.5 claims the highest and most widespread levels. The two 'very high' spots (10) are by Monument in the City of London, and by Brent Park.
London is far from the most polluted place on earth. A study from the World Bank compiled air pollution levels in capital cities and cities with a population over 100,000. In comparison with the rest of the world, London places in 2,516th place, lower than New York and Berlin. Pakistan, Iraq and Egypt are home to the most polluted cities, as they frequent the top 100 of the list.
In a big city with hundred of roads and tall buildings along them, air pollution naturally becomes a problem. It's not just up to the London Assembly to bring us cleaner air and lungs. Make use of the fantastic public transport links on offer in London. Ride a bike. Reduce your exposure to pollution by avoiding main roads in rush hour. City Air app gives alerts and routes to avoid pollution pockets, airText also displays live levels.
The extent of car use is stunting the growth of children's lungs as they are surrounded by NO2 in Inner London. Local authorities should be given powers to close or divert roads where pollution levels are high. Particularly paramount for busy roads near schools urged a report from the Royal College of Physicians and the Royal College of Paediatrics and Child Health.
Fighting pollution is a hot political topic in London and elsewhere on Earth, as optimising our health and environment should be. Only time can tell how dedicated to the cause our future Mayor will be.